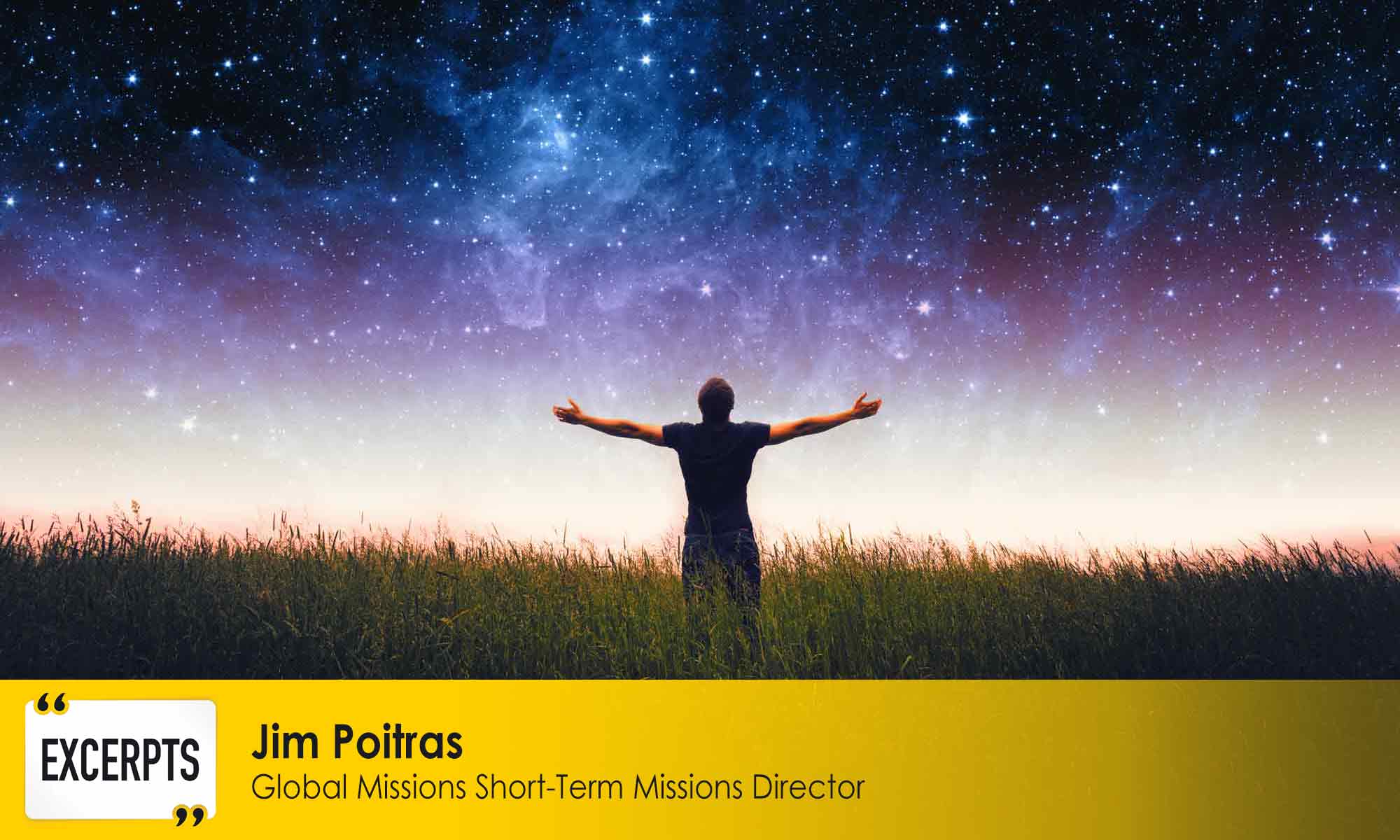 Imagine the
Classified Section of "Heaven's Chronicles."
One ad for employment reads something like this.
WANTED:
A Few Good Men and Women
Construction workers for nation-building globally.
The need is great, the results enormous and far-reaching, but laborers are few.
Can work from home.
Options for global service available.
Working hours are flexible.
However, the chosen candidate(s) must report to work daily.
Must be able to travel far distances on knees.
Willingness to see God's kingdom established among unreached or underreached nations is imperative.
Submission to a higher authority and ability to always look up is essential.
Teachable attitude is a must.
Applications Invites to J-E-S-U-S
Or: check out gmstm.net
~James Poitras, Director of Short-Term Missions
May 7, 2020